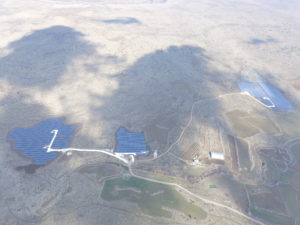 IBC SOLAR Turkey, our regional company in Turkey, has completed a large-scale solar energy project with a total capacity of 5.9 Megawattpeak (MWp) in the province of Gaziantep. The produced amount of approx. 11 million kWh solar power per year will be fed into the public grid and prevent the release of around 7.000 tons of CO2 each year.

In one part of the solar park, the modules are constructed in an east-west orientation to ensure the highest possible electricity production and generate the best possible return for the investor. This is a novelty in Turkey. Up to now there are only projects with south oriented modules.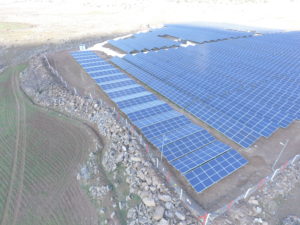 The whole solar system is separated into seven smaller projects, consisting of under 1 MW each. This enables us to guarantee a simple grid connection under the current statutory regulations in Turkey. For the construction of larger PV plants, licenses are required in Turkey, which must be requested from the competent Energy Regulation Authority. This takes considerable time and is an obstacle to PV project development.
The Gaziantep solar power plant has been handed over to the investor Çolak Energy & Koyuncu Energy as a turnkey solution where IBC SOLAR Turkey acted as an EPC service provider. The company offered the entire project design, plant commissioning and a remote energy monitoring system. Furthermore, all relevant operations and maintenance services (O&M) for the PV plant will be provided by IBC SOLAR. Additionally, the project was audited and awarded German TUV certificates. This is very unique for PV plants in Turkey.
We are pleased with our Turkish colleagues about this great project and are already looking forward to the following!